2018 San Diego Comic Con
Day 3 (July 21, 2018)
At this year's San Diego Comic Con, we got a chance to speak with Sera Gamble and John McNamara, co-creators and showrunners of the Syfy hit series, The Magicians. The duo spoke on a wide range of issues covering Season 4, art imitating life, and the responsibilities of storytelling.  Also, is Timeline 40 Penny gone for good?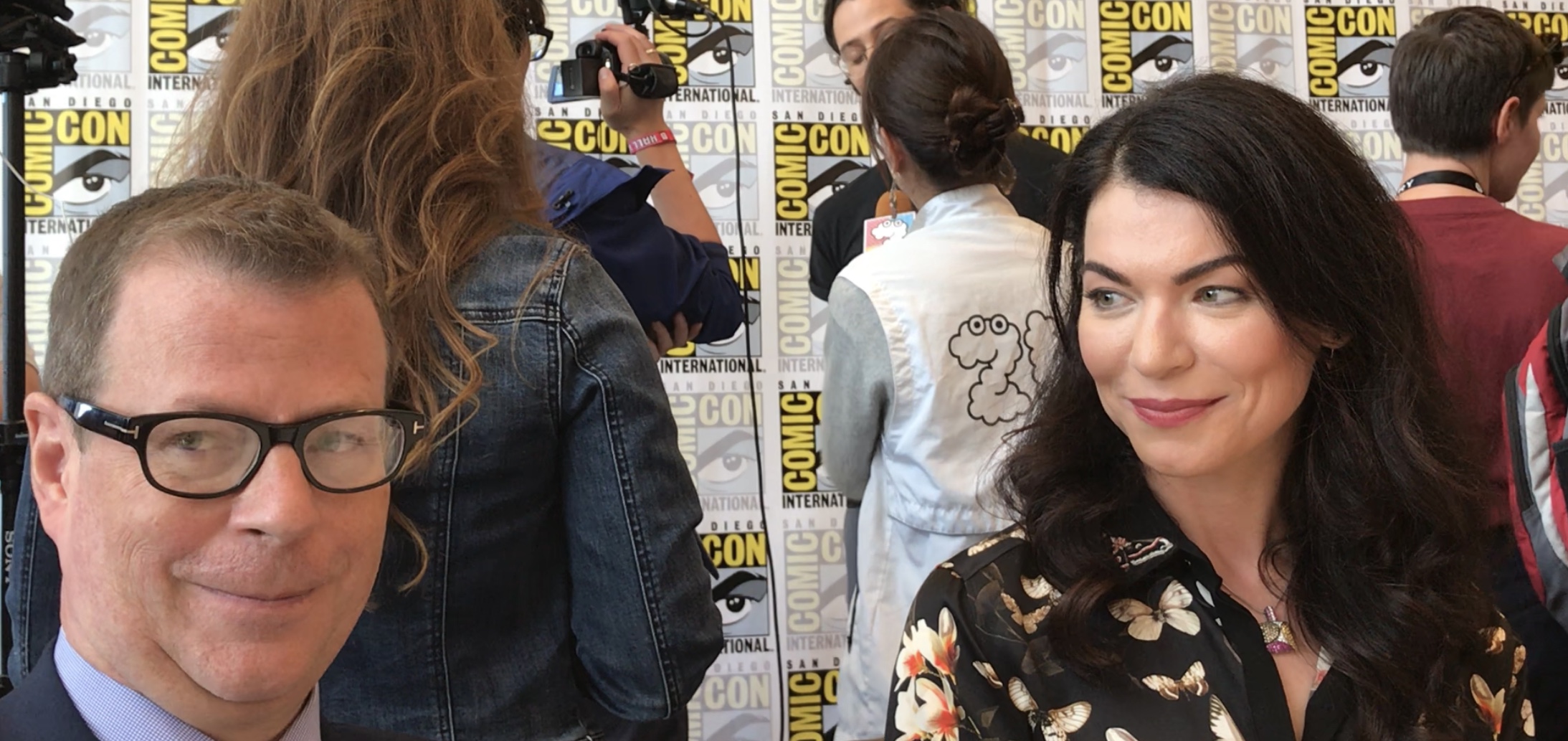 Honestly, I could listen to these two speak for much longer than just 11 minutes.
After the jump, check out transcribed excerpts from the interview with Sera and John, as well as video of the full interview!
"We're saying fuck a lot." – Sera Gamble on the "fuck" levels in Season 4.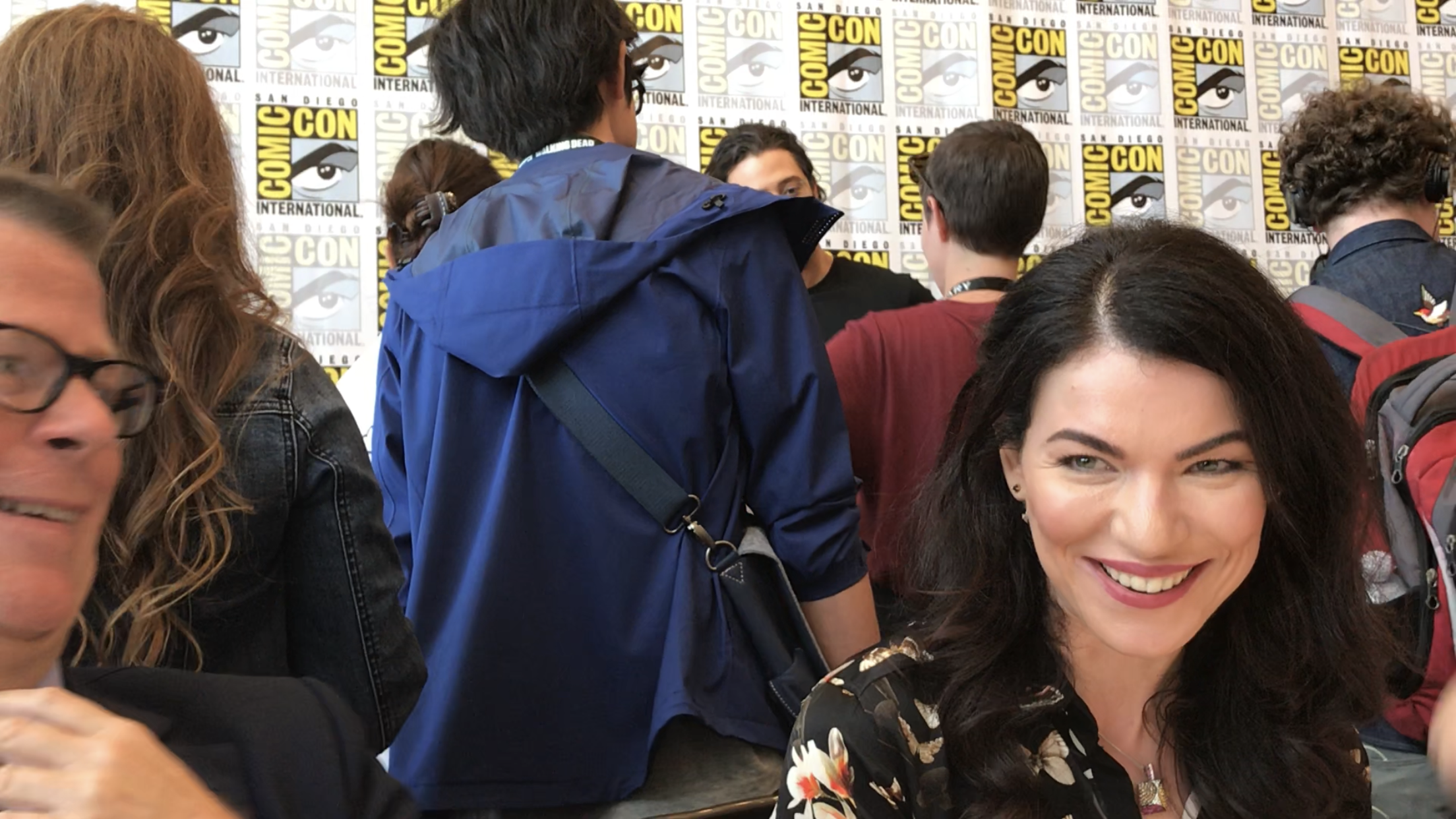 On how Season 4 begins:
Sera: "We start the season kind of having fun with their witness protection identities."
On how long we can expect the characters to be under the "new identities" spell:
Sera: "Dean Fogg composed that spell. He's a really good Magician. He wouldn't compose a spell that was easy to undo.  So I would say that, if you're Alice and you're locked up in The Library concerned about them, you're also concerned that the spell is going to really stick, they're not going to be able to break it too easy, so that's where we start the season."
On getting to see the relationship of Eliot and Margo in Season 4:
Sera: "Without spoiling too much, Janet, the human formerly known as Margo, and the Monster in the body of Eliot do end up in the same room pretty quickly.  And there 's a layer to it, as a viewer, where you're watching it, and there's like, I want them be Margo and Eliot so badly and they're not. It's like the good kind of torture, for my opinion, for the viewer. Because we know what we want and we're not getting it yet so we think we'll get it … eventually."
On whether we've seen the last of Timeline 40 Penny?
John: "No."
Sera: "He's pretty fucking dead though … Not the last of him."
On telling stories and how they'll effect fans in real life:
John: "I don't. No. And I don't say that lightly. But I always remind myself of something wonderful that Jeremy, Jeremy Irons said something amazing when he was cast as Humbert Humbert in the remake of Lolita. Which is kind of a hot button part, you know.  I believe his exact quote was, [British accent] 'To portray something is not to condone it.'

And I get to remember, we're portraying something.  You want to be honest. You want to do your research. You want to try and either access parts of yourself even through that or talking them through that. If you're doing something like rape, you have to have a rape hotline at the end if you did because you don't know what's going to trigger someone.  But at the end of the day you're writing MacBeth. Or Saving Private Ryan. Or Star Wars. You know?  You're writing something to entertain and hopefully engage. And the minute you cross into, 'I'm going to tell you how to have a better life,' go start a religion because you're not doing drama."