2018 San Diego Comic Con
Day 3 (July 21, 2018)
At this year's San Diego Comic Con, we got a chance to speak with Sera Gamble and John McNamara, co-creators and showrunners of the Syfy hit series, The Magicians. The duo spoke on a wide range of issues covering Season 4, art imitating life, and the responsibilities of storytelling.  Also, is Timeline 40 Penny gone for good?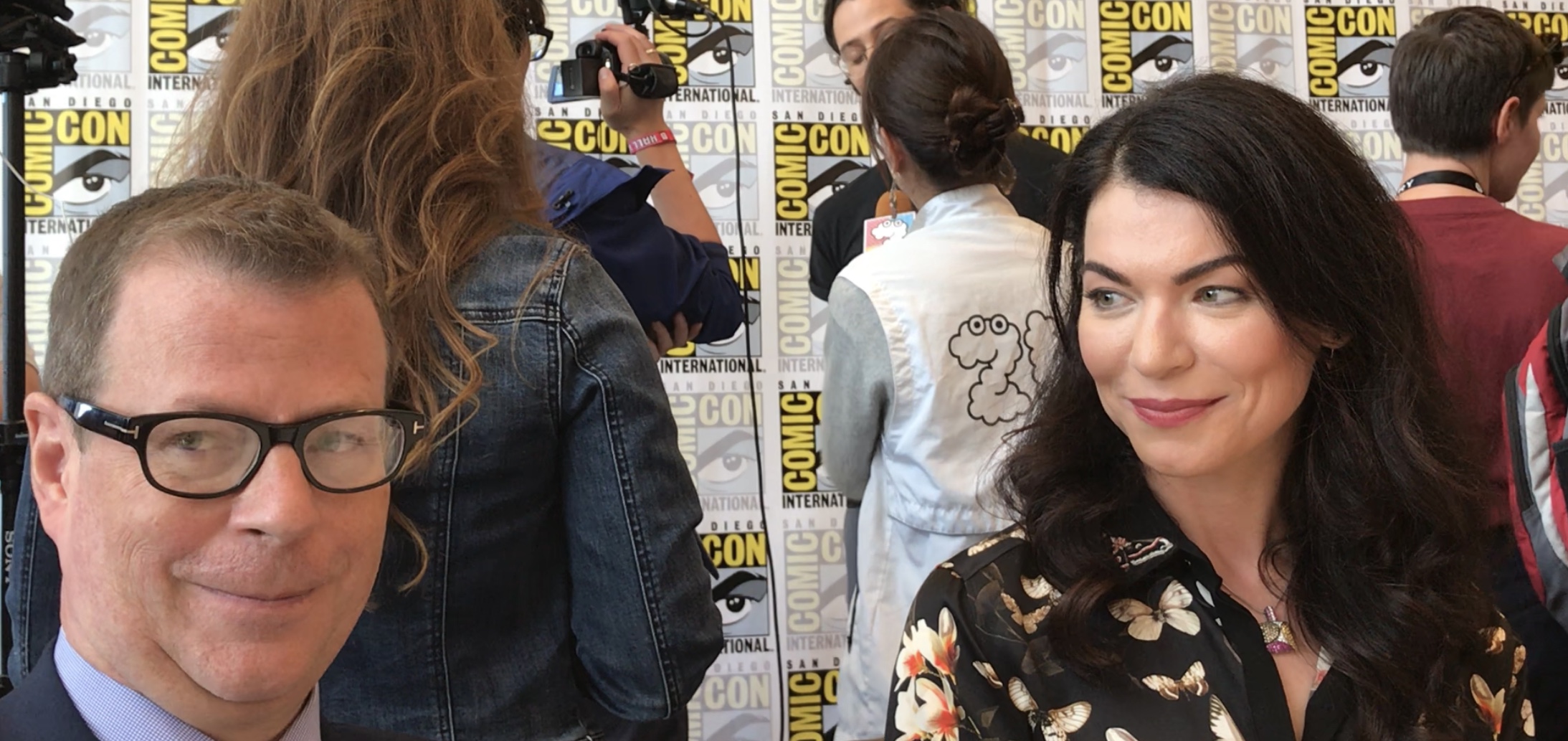 Honestly, I could listen to these two speak for much longer than just 11 minutes.
After the jump, check out transcribed excerpts from the interview with Sera and John, as well as video of the full interview!
"We're saying fuck a lot." – Sera Gamble on the "fuck" levels in Season 4.
Continue reading "2018 San Diego Comic Con: Interview with Sera Gamble and John McNamara of The Magicians"