All American
"California Love" (Episode 107)
December 5, 2018
The last episode of All American featured a Crenshaw block party complete with Chris hitting on Olivia, Shawn shooting a rival gang member dead, and Layla meeting the new love of her father's life. And it ended with Spencer and Layla finally sharing a kiss he's been chasing for a while (and of course, Olivia seeing said kiss). Read the entire recap here!
On to tonight's episode which takes place over the course of just a few hours, the night before the big game against Malibu. BEWARE SPOILERS … after the jump!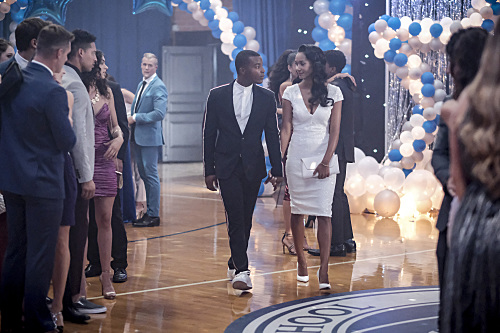 Continue reading

"TV Recap: All American – Pigs Blood Would Have Been Less Awkward …"