Its Fireball Friday which can only mean one thing?!? You need to tune into the Jay and Mike Show's TVTalk (https://somanyshows.com/sms-on-air) at 9/8c!!   You DO NOT want to miss tonight's show!

Our Top Pick to Watch Tonight — the series finale of Quantico. Also, a new episode of Wynonna Earp over on Syfy.  Fridays in the Summer are rough.  See you on TV Talk!
8pm Hour: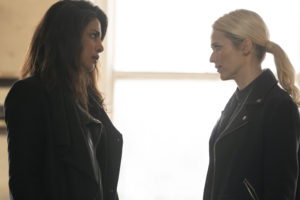 1st Choice:  Quantico.  "The series finale: The team is in Ireland, where they finally come face-to-face with Conor Devlin. Not everyone comes out alive. And Alex makes a life-changing decision about her future." ABC
2nd Choice:  BattleBots on Science.  "In a special last-chance tournament, eight bots battle it out for one of the last spots in the 2018 World Championship Sweet 16." SCI
3rd Choice:  TKO: Total Knock Out.  "Five champions of extraordinary sports, including an Olympic curling gold medalist, a competitive eater and a pro quidditch player, duke it out on the course." CBS
9pm Hour: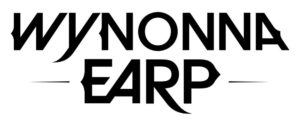 1st Choice:  Wynonna Earp. "The team must come to terms with the consequences of their actions; and someone claiming to be from Black Badge Division arrives in Purgatory." Syfy
2nd Choice:  Live PD.  "Dash cams capture footage from urban and rural police forces while on the job."  A&E
3rd Choice:  Whistleblower.  "The Case Against the Cardiologists and the Case Against Wells Fargo." CBS
10pm Hour:
1st Choice:   A Match To Kill. "A newlywed couple's relationship falls apart when the groom works himself into a jealous rage." ID
2nd Choice:  The Dead Files. "Steve and Amy travel to Ohio to help a terrified couple save their business, son and marriage from violent paranormal activity. During her unsettling walk, Amy discovers two groups of warring dead people who torment each other and the living." Travel
3rd Choice:   Live PD. Continues on A&E.