A decent night of TV with new episodes of The Bold Type, our Top Pick to Watch Tonight)and Animal Kingdom. Also, the series premiere of a new CW show, The Outpost.
Most importantly, on Twitter, at 10p (EST), we'll be live tweeting our next installment of the LOST Series re-watch with episode 12, "Whatever the Case May Be" (a Kate episode – the Toy Plane)!  Follow me on Twitter (@Popcultureview) and tweet along with us! We have to go back!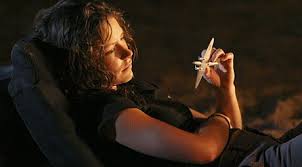 8pm Hour: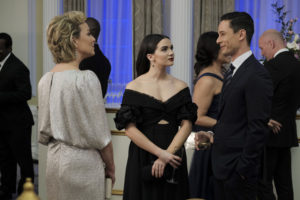 1st Choice:    The Bold Type.  "Jane takes a freelance assignment that causes her to cross paths with Jacqueline; Kat has a sex dream; and Sutton sets out to give Richard's new girlfriend a style makeover." Freeform

2nd Choice:  America's Got Talent. "The auditions conclude. With one remaining Golden Buzzer, a lucky act will go directly to the live shows at the Dolby Theatre in Los Angeles to compete for America's vote."  NBC
3rd Choice:  10 Streets That Changed America.  "A tour of 10 streets that changed the way Americans live, work and shop. Included: Broadway in New York; Boston Post Road, a highway that runs from Boston to New York; and the cross-country Lincoln Highway, which runs from New York to San Francisco." PBS
9pm Hour: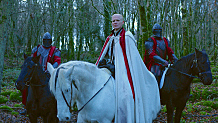 1st Choice:   The Outpost.  "In the series premiere, Talon, the lone survivor of the Blackblood race, seeks vengeance on the men who slaughtered her people. Her journey takes her to a desperate Outpost on the edge of the realm, where she finally confronts one of the men who killed her." The CW
2nd Choice:  Animal Kingdom. "Deran leads the charge in planning the weed heist. Lucy calls Pope down to Mexico for some intel on Baz's murder. J reaches a breaking point with Smurf." TNT
3rd Choice:  America's Got Talent.   Continues on NBC.
10pm Hour: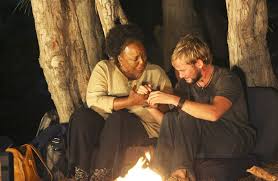 1st Choice:   LOST Series Re(Watch).  Episode 12 of LOST is "Whatever the Case May Be." This is a Kate flashback episode where we learn more about her messed up history while on the Island, Locke and Boone draw suspicion for their forays into the jungle!   Hulu

2nd Choice:   The Wonderland Murders.  "A young Iranian mom and wife lands the perfect job with a Portland insurance agency. But her charm and intellect make her the focus for several male co-workers. Corporate intrigue turns to cold-blooded murder when she's found dead, shot in the head."  ID
3rd Choice:  The Last Defense.  "The Julius Jones case is examined. In 1999, the 19-year-old former high-school basketball and football player was arrested days after a businessman was gunned down by a black man in a white suburb of Oklahoma City. At the time of the murder, he was a student at the University of Oklahoma on a partial academic scholarship, attempting to walk on to the basketball team. Here, he tells his version of events while federal public defenders discuss what they claim is a miscarriage of justice." ABC