Tonight, The Brave begins its two part season finale (renew this show NBC!!). Elsewhere, plenty of new TV with the series premieres of The Alienist and The Resident. Also, new Supergirl, Scorpion and The Good Doctor.  So much to watch!!!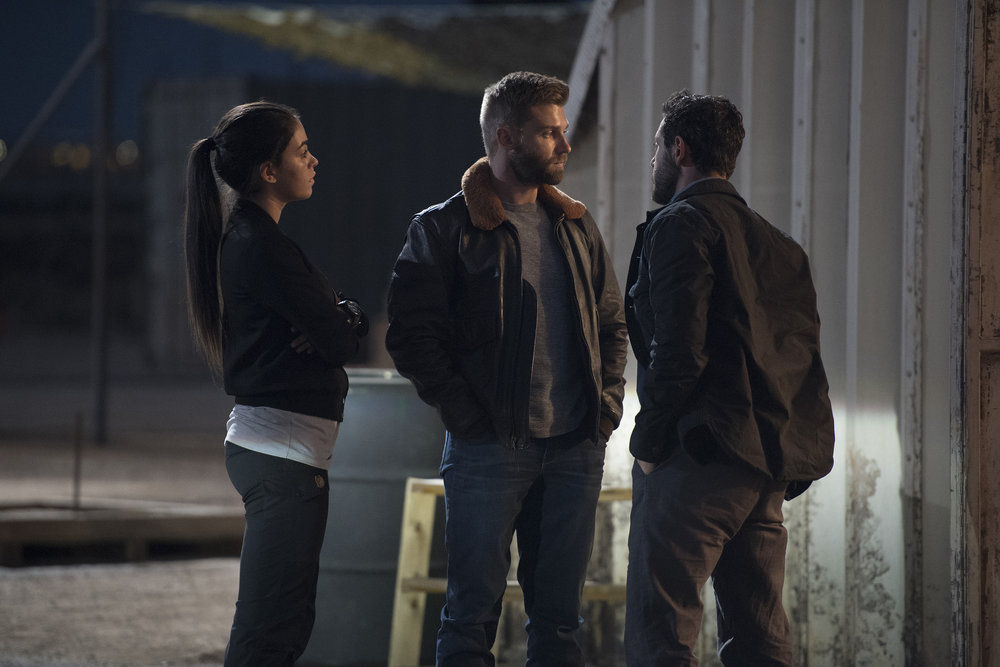 8pm Hour: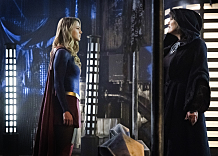 1st Choice:  Supergirl.    "As Reign continues to terrorize the city, Supergirl teams up with Saturn Girl, and the two recruit Supergirl's former enemies, Livewire and Psi, to form a team for a mission to Fort Rozz to recover a prisoner who has information on how to defeat Reign once and for all. Meanwhile, Alex babysits Ruby."  The CW
9pm Hour: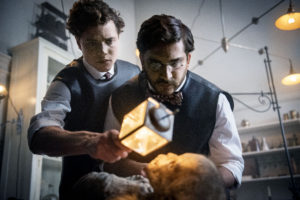 1st Choice:   The Alienist. "The series premiere. A young boy prostitute is found butchered on an unfinished bridge, spurring an alienist, newspaper illustrator, secretary and police commissioner to begin an investigation outside the law to find the serial killer." TBS and TNT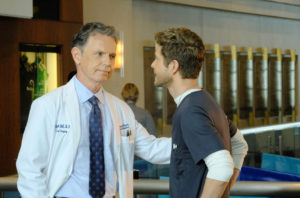 2nd Choice:  The Resident.  Series Premiere.  Replacing The Gifted in the Monday 9pm slot is the newest medical show on TV.  We're going to give it at least a chance.  "In the premiere, an idealistic Dr. Devon Pravesh faces the harsh realities of medical care on his first day as an intern when third-year resident Dr. Conrad Hawkins takes him under his wing and teaches his unconventional ways for treating patients. Meanwhile, Conrad goes head-to-head with chief of surgery Dr. Solomon Bell, who uses power and intimidation to cover up his mistakes." Fox
3rd Choice: The Bachelor.   Continues on ABC.
10pm Hour: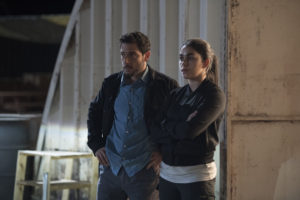 1st Choice: The Brave.   Part 1 of the two part season finale (renew the show already NBC!! "When an unlikely suspect is involved in hacking a U.S. submarine, Dalton and his team stumble upon a piece of Patricia's past. With national security and lives at stake, Patricia heads to Turkey to confront one of her most epic demons."  NBC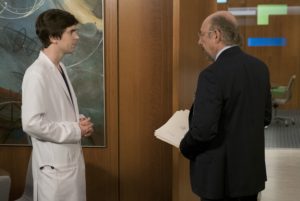 2nd Choice:  The Good Doctor.  "Dr. Shaun Murphy suspects his patient is lying about the reason for her injury and makes a controversial assumption about her motives. Meanwhile, Dr. Neil Melendez's personal life could be affecting his work and, ultimately, his patients lives."ABC
3rd Choice:  Scorpion.   "A solar storm knocks out power in Los Angeles, and Team Scorpion must help a teen pilot and his girlfriend who are lost over the Pacific without navigation or radio contact. Also, during the crisis, Walter must look after a group of Ralph's classmates, and Cabe tries to tell Allie finally that he loves her." CBS