MacGyver Fridays, ya'll!! We love them and so should you. Follow that up with a little Marvel's Agent's of S.H.I.E.L.D. and then end the night with Logan and you have yourself a great Friday night in front of the TV.
Tonight, Mac, Jack and the team head to Mardi Gras which you just know will be a good time!!!!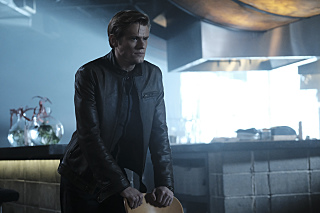 8pm Hour: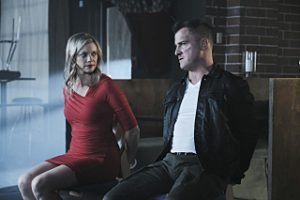 1st Choice: MacGyver.   "When the team heads to New Orleans to track down the con artist who is posing as the wife of Duke Jacoby, one of Jack's old CIA aliases, Jack finds himself in jeopardy when Duke's old enemies resurface looking for revenge." CBS
2nd Choice:  Child Support.   Week 3 of this new game show where adults feel inferior to children that are much smarter than they are.  The problem with game shwo recommendations where there is a weekly elimination or someone wins money every week — nothing to talk about week to week.  "The same people from last week that are still around try to make it another week." OR "More adults try to win money with more kids' help." BORING! ABC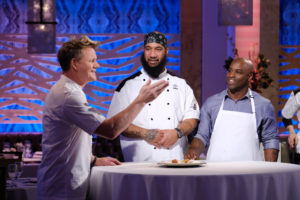 3rd Choice: Hell's Kitchen.  "The remaining all-stars must instruct athletes to cook their signature dishes—using only verbal instructions. Later, the contestants cook in one kitchen during a dinner service for Wyclef Jean and Matthew Moy." Fox
9pm Hour: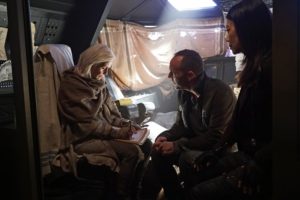 1st Choice:  Marvel's Agents of S.H.I.E.L.D.   "Coulson and the team discover that the most unexpected person from S.H.I.E.L.D.'s past may hold the key to stopping Earth's destruction." ABC.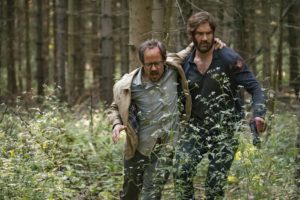 2nd Choice:  Taken.   "When a plane crashes carrying Bryan Mills and a key witness in a murder investigation, a wounded Mills must call upon the survival skills his father taught him to overcome the elements, find a way out of the woods and protect the witness from a lethal team of mercenaries on their tail. Meanwhile, Santana organizes a "go big or go home" plan to locate the downed plane."  NBC

3rd Choice:  Josh Gates' Destination Truth.  "Josh treks to Thailand in search of a tall, dangerous spirit known as the Pret. Then, in the African wilderness, he is on high alert after farmers say their animals have been slaughtered by the Namibian Night Stalker." Travel

10pm Hour:
1st Choice: Logan.   This 2017 movie is Hugh Jackman's (alleged) final turn as Wolverine and is a dark and violent (and emotionally compelling) affair.  "In a hideout near the U.S.-Mexico border, an aging Logan cares for the ailing Professor X. However, their sheltered existence comes to a sudden end when a young mutant girl arrives and needs their help to stay safe. This film is the third Wolverine-based spin-off of the "X-Men" franchise." HBO2
2nd Choice: Fear in the Night.  "When a 29-year-old single mom misses her daughter's first Christmas, her family is beyond worried. Worry becomes devastion when her body is found frozen and dumped in the snow." ID
3rd Choice: Planet Earth: Africa. Relive this 2013 documentary; in this episode the "Congo basin is analyzed and its dynamic jungle explored." BBC