Its Fireball Friday which can only mean one thing?!? You need to tune into the Jay and Mike Show's TVTalk (https://somanyshows.com/sms-on-air) at 9/8c!!   You DO NOT want to miss tonight's show!

Our Top Pick to Watch Tonight — the series premiere of The Killer Closer on ID. Also, a new episode Wynonna Earp on Syfy and a celebrity golf event on TNT, The State Farm Showdown.  Fridays in the Summer are rough.  See you on TV Talk!
8pm Hour: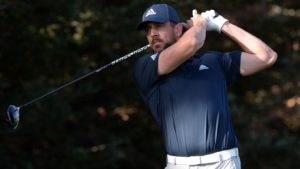 1st Choice:  The State Farm Showdown. "Chris Paul & Aaron Rodgers host "The State Farm Showdown" Golf Tournament at Connecticut's Mohegan Sun Golf Club. Pitting NFL & NBA stars against each other in this first-of-its-kind charity golf tournament." TNT
2nd Choice:  BattleBots on Science.  "Reigning champion Tombstone and newcomer Whiplash fight to the finish as an advanced group of bots go head-to-head in the BattleBox." SCI
3rd Choice:  TKO: Total Knock Out.  "A toy maker, a derby mom, a kickball champion, a cheerleader and an Army veteran compete for the $50,000 prize. A special all-female episode." CBS
9pm Hour: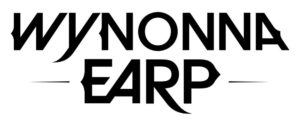 1st Choice:  Wynonna Earp. "The forest reveals a clue to Nicole's past; and Wynonna pays an unexpected visit to her mother." Syfy
2nd Choice:  Live PD.  "Dash cams capture footage from urban and rural police forces while on the job."  A&E
3rd Choice:  Whistleblower.  "The Case Against Los Alamos." CBS
10pm Hour: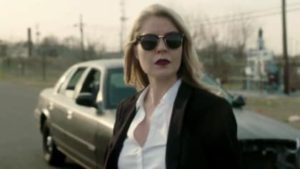 1st Choice:   The Killer Closer.  Series Premiere. "Detective Lindy Gligorijevic investigates the death of a young woman whose body is found in the backseat of her burnt-out car. Detective Lindy pieces together the victim's last hours and identifies the suspect, only to learn he is on the run" ID
2nd Choice:  The Dead Files. "Steve and Amy travel to Pinellas Park, FL, to investigate a mom's claims that ever since her son moved in, paranormal activity has gotten violent and out of control. During his investigation, Steve learns about two deaths associated with the house." Travel
3rd Choice:   Live PD. Continues on A&E.