2018 San Diego Comic Con
Day 3 (July 21, 2018)
At this year's San Diego Comic Con, we got a chance to speak with Joe Pokaski, creator and showrunner of the Freeform hit series, Marvel's Cloak & Dagger. Joe spoke on a range of issues including Mayhem and the benefit of having a diverse writer's room.
"I've learned over my life to never try to decipher what Jeph Loeb says; if everyone can do the same, we can all sleep better." – Joe Pokaski, on when C&D will return for Season 2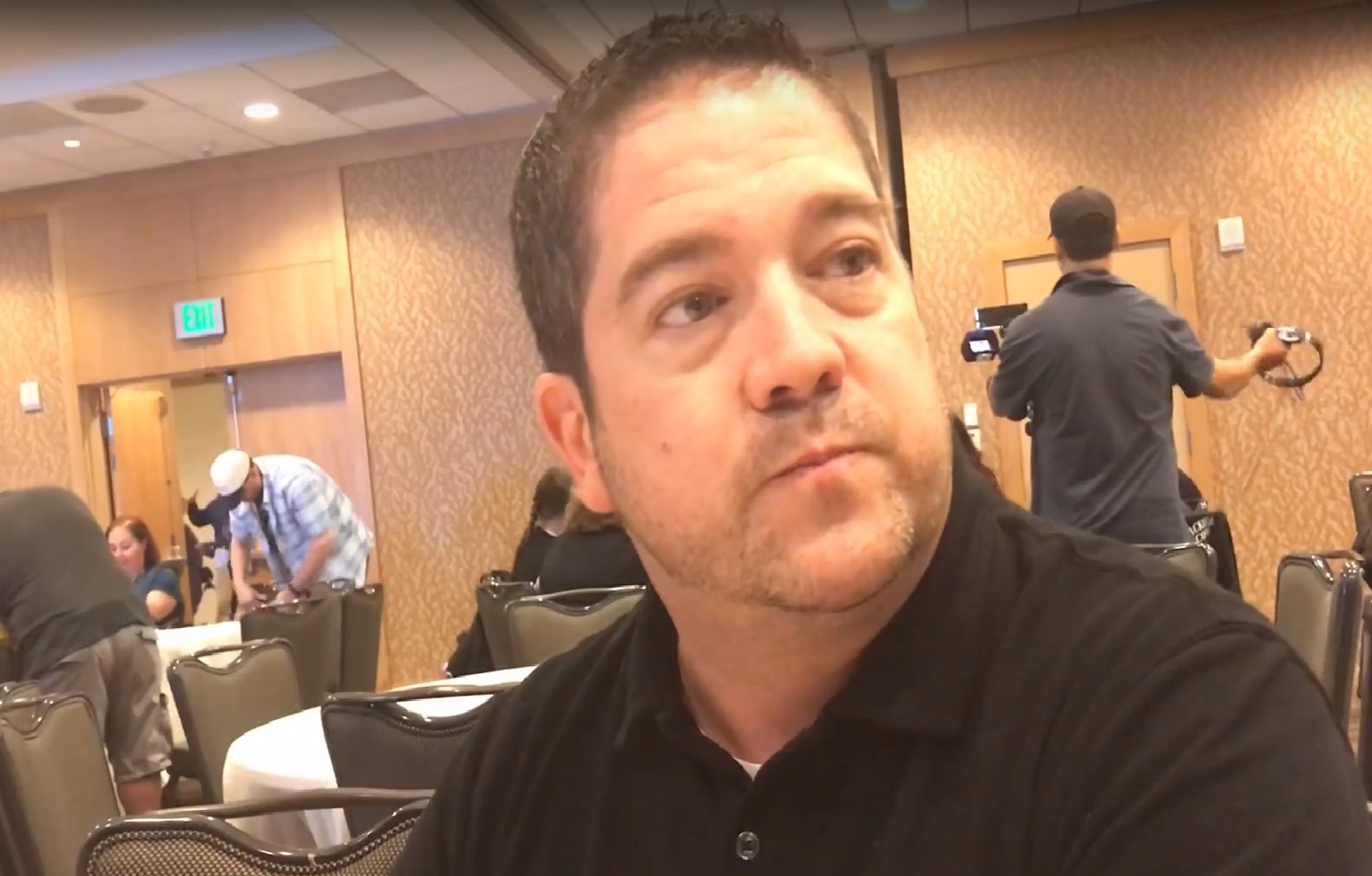 After the jump, check out transcribed excerpts from the interview with Joe, as well as video of the full interview!
On laying the groundwork for Mayhem, coming in Season 2 …
"We knew who Mayhem was. And we knew Brigid began as a friend. And it was very exciting as writers to say, 'oh, lowkey we can start telling the origin story of a villain in the most ninja way possible.' So, it's just been fun … I'm very excited, kind of in a Killmonger way, to bring in a villain who you kind of can relate with. And I think Mayhem, without spoiling too much, is kind of what we wish we all were if we didn't face consequences."
On when we can expect Season 2 to premiere … 
"We've talked about eventually our kids won't be teenagers and we'd love to get them on the air quicker than possible. But it's for people way smarter than I am, programming wise, to put it on the air."
On how important it was to find age appropriate leads …
"Super important. Gina [Prince-Bythewood] and I were kind of crazy about it.  We didn't want to do the Dylan McKay. We didn't want to do the 32-year old playing a high school. Even though he was cool and had that little scar on his eyebrow. So, it was hard because we needed to find actors of their age who also just had some life experience. And just could represent the hope and the fear and the pain and the angst and the humanity and the love that Tandy and Tyrone have."
On working with Freeform and being able to push edgy storylines … 
"You have to give Freeform a lot of credit … I think The Bold Type is one of the most aggressively feminist shows out there. So they're down to play. Every one in a while, you'll have to explain your intent, but they're almost always wanting us to push the envelope a little further."
On how Cloak & Dagger balances real world issues and superhero stories …
"The reason I put a diverse writer's room together was to make sure we can have those exact debates. Are we just telling the story to tell it? The big thing is are we seeing something on TV we haven't seen before? If we're doing that, I think we're accomplishing both of those goals.  There's so much television right now. So, if you're having a conversation about privilege, I haven't seen it yet on TV so that's good storytelling for me.  Part of the beauty of it all is you can put all of those things together and put it in the hands of an Aubrey and Olivia and you can accomplish great storytelling that kind of puts the vegetables under the mashed potatoes a little."