Lots of options tonight, unfortunately most of them are bunched up at 9pm.  Riverdale returns with lots of new craziness tonight at 8pm.  At 9pm, our Top Pick To Watch is The Magicians – its the music episode but its so much more than that! Also at 9pm, 2 new series, Life Sentence on The CW (which we may hopefully be covering here at PCR) and The Men Who Built America over on History, a must for history buffs!  At 10pm, 8pm Hour: 
1st Choice:  Riverdale.  Its back and crazier than ever.  "When Hiram suggests that Veronica and Archie head up to their lake house for the weekend, Veronica decides to invite Betty and Jughead to join them. Determined to uncover Hiram's plans for Riverdale, Jughead uses his time at the lake house to press Veronica about what she may know. Back in Riverdale, Cheryl makes a surprising connection with an unlikely friend, while Josie lands in hot water after revealing a secret to Kevin." The CW
2nd Choice:   Blacklist.  "As Liz works a new angle in tracking Tom's killers, Red looks to find a creative solution to a tax issue in his money-laundering operation. Meanwhile, Aram ventures into the field as the Task Force investigates a mysterious woman behind a deadly viral outbreak." NBC
3rd Choice: Just rewatch last week's amazing The Magicians and get ready for tonight's new episode!
9pm Hour: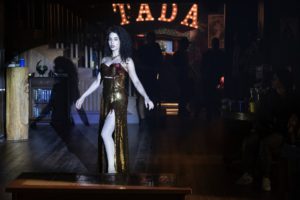 1st Choice:  The Magicians.   Its the music episode!!! "Quentin, Kady and Alice try to convince an old friend to return home."   Syfy
2nd Choice:   Life Sentence.  Series Premiere.  "In the premiere, Stella learns that the cancer she thought would kill her has been cured, forcing her to face the consequences of her "live in the moment" decisions. She is also shocked to discover that her family hid their problems from her: Her parents have fallen out of love; her sister gave up her dreams of starting a family to care for her; and her brother deals Adderall to soccer moms." The CW
3rd Choice:  The Men Who Built America: Frontiersman. This new series explores our earliest greatest heroes.  "The Revolution begins, and the outbreak of war spreads beyond the colonies into the remote frontier; Daniel Boone's life-or-death struggle for the future of his settlement becomes a fight for the future of America." History
10pm Hour: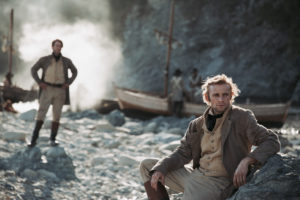 1st Choice:  The Men Who Built America: Frontiersman. Continues on History.

2nd Choice:  Homicide City.  "When Philadelphia Mainliners Courtlandt and Alexandra Gross are found murdered in their home, detectives begin the hunt for a calculated killer which takes them from one of the wealthiest zip codes in the country straight into the heart of Philly."  ID
3rd Choice:   Designated Survivor.  "When a missile intended to bring water to stranded astronauts in space is hacked, President Kirkman must work with Russia and enlists the help of Dr. Andrea Frost to help save lives and find out who is behind the hack." ABC