Tonight is about the return of The Flash and the series premiere of the highly anticipated Black Lightning.   The newest addition to the DC-Arrow verse looks like a solid entry and expect us to be recapping it here at Pop Culture Review.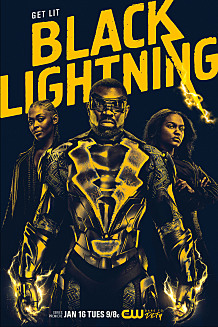 8pm Hour: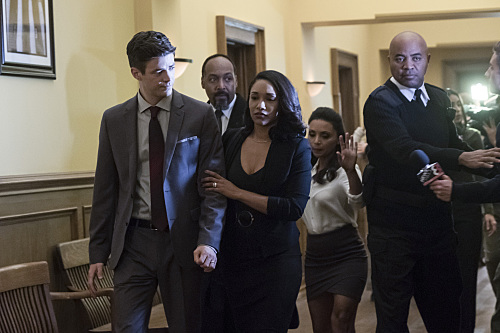 1st Choice:   The Flash.  The Flash returns tonight from its winter hiatus with a brand new plot line and the trailers have looked great for these first few episodes.  "As Barry's trial for the murder of Clifford DeVoe begins, Iris and Joe must decide how far they are willing to go to keep Barry out of prison."Photo

2nd  Choice:    America's Next Top Model.  "The top 15 must walk the lengths of Venice Beach Skate Park. Later, the models join in on Hollywood's latest trend, the baby boom, as they are tasked to master the beauty of pregnancy" VH-1
3rd Choice:  Ellen's Game of Games.  I caught an episode of this over the Holidays and it was actually a lot of fun despite me really not wanting to like it.  That's the power of Ellen for you, I guess. "Contestants play "You Bet Your Wife," "Dizzy Dash," "One Eyed Monster," and "Scary Go Round." In Dizzy Dash, two contestants are spun back-to-back on a turntable while being asked trivia questions. After the question is read, the spinning stops and they must race to be the first one to answer. The winner of each round moves on to "Know or Go" and the person who wins that game advances to "Hot Hands" for a chance to win a big cash prize."  NBC
9pm Hour: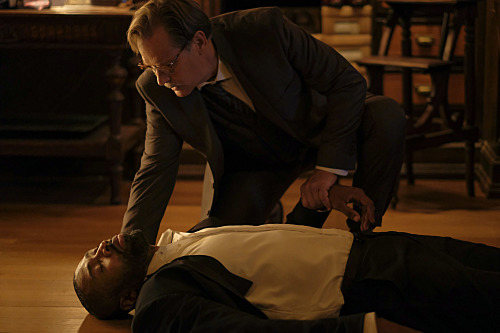 1st Choice:    Black Lightning.  Series premiere! "A retired superhero is drawn back into his old lifestyle when his daughter seeks to serve justice to evil-doers in the series premiere."   The CW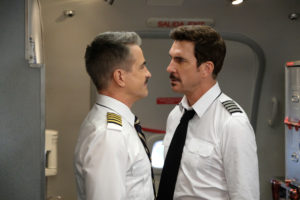 2nd Choice:    LA to Vegas.  "In Captain Dave's absence, his rival, Captain Steve, is assigned to cover the flight's route. Meanwhile, Artem and Nichole help Colin plan his son's birthday party."  Dermot Mulroney guest stars.  Fox
3rd Choice:  What On Earth?    "An ancient man-made volcano might reveal buried treasure and bloody human sacrifice. When NASA discovers a strange pattern in the Arctic ice, experts investigate if it has alien origins. A mystery in the Sahara might have a sinister explanation" SCI

10pm Hour:
1st Choice:   Tesla's Death Ray: A Murder Declassified.   "Jack shifts his focus to Nikola Tesla's potential murder. The first suspect sends Jack and Cameron overseas to Serbia to look for clues." Discovery

2nd Choice:  Undercover High. "Winter Royalty is Highland Park High School's first big event of the Spring semester, and a chance for the undercover adults to better understand the school's racially diverse community." A&E
3rd Choice:   Hunting Hitler.   "A hydroelectric plant in Norway where the Nazis were close to producing a nuclear weapon is explored by Tim and Gerrard. Mike and James investigate a cabin high in the Austrian Alps where Hitler's associate made a sacrifice."History.