What To Watch Tonight?  If you're into sitcoms, Football or Shonda Rhimes, you LOVE Thursday night TV. If not, well, maybe you can catch up on other stuff from earlier in the week.  Here at PCR, we watch Supernatural and then, I guess, we'll leave Legacies on in the background. ID has two shows to watch with The Coroner: I Speak for the Dead and The Case That Haunts Me on ID.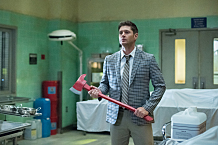 8pm Hour: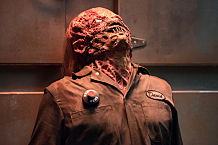 1st Choice:  Supernatural. "Dean continues to struggle. Meanwhile, Sam must think fast when action figures come to life, and our heroes find themselves living in a real-life horror movie." The CW
2nd Choice:  Grey's Anatomy.  "Meredith has a patient whose family is celebrating Day of the Dead, making the doctors remember loved ones they have lost. Richard shares unexpected news with Meredith about her father, Thatcher. Meanwhile, Teddy tries to tell Owen that she is pregnant but they get sidetracked, and Jo encourages Link to pursue one of the doctors." ABC
3rd Choice:   Thursday Night Football.  "Oakland Raiders (1-6) at San Francisco 49ers (1-7). From Levi's Stadium."  Fox
9pm Hour: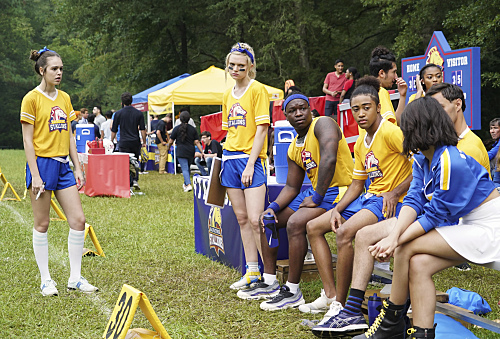 1st Choice:  Legacies. "Alaric, Hope and Rafael hit the road in search of Landon, who's sudden disappearance has raised some suspicion. Meanwhile, during an annual flag football game against Mystic Falls High, Lizzie and Josie's plan to stay under the radar quickly is derailed after Penelope gets involved." The CW
2nd Choice: Thursday Night Football. Continues on Fox.
3rd Choice:   The Coroner: I Speak for the Dead.  "The night after Thanksgiving, popular activist Rayon Braxton is found shot to death in his Harrisburg, Pa., community center. Dauphin County Coroner Graham Hetrick must read Rayon's wounds to reveal a cold-blooded killer—and a shocking betrayal." ID
10pm Hour: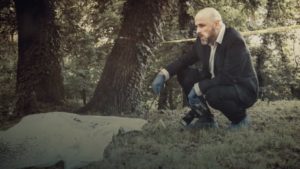 1st Choice:   The Case That Haunts Me.  "A young couple is bludgeoned in their own home and the only witness is the woman's 3-year-old son. With nothing else to go on, Detective Don Forgan begins a series of interviews with the 3-year-old witness with hopes it leads to a break in the case." ID
2nd Choice:  S.W.A.T.  "The SWAT team tries to determine the next diamond dealer to be robbed by a group of highly organized thieves executing heists across downtown Los Angeles. When Hondo is emotionally affected by a suspect's death during the case, he seeks comfort from his mother. Also, while Street worries that Luca, his SWAT training academy instructor, has a personal vendetta against him, Chris contemplates an unorthodox relationship offer from the new woman she's dating." CBS
3rd Choice:  Thursday Night Football. Continues on Fox.