The Winter Olympics start tonight!! Which we cannot be more happy about. We still have CW shows, Supernatural and Arrow, on top because, loyalty! And the first night events are kind of lame.  But we will be definitely flipping back and forth!
Also, new Impractical Jokers and The Four has a finale … not that I know anyone who is watching this mess?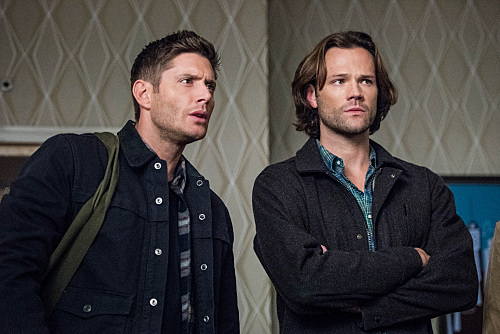 8pm Hour: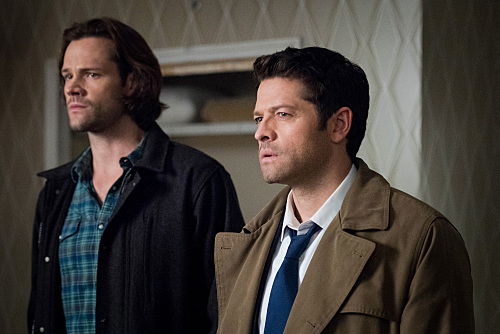 1st Choice: Supernatural.   "Sam, Dean and Castiel search for Lucifer who, meanwhile, strikes an unlikely deal with a local faith healer named Sister Jo. Asmodeus inches closer to finding Jack."  The CW
2nd Choice: The Winter Olympics!! We LOVE the Olympics at PCR, granted more the Summer than Winter but still, the Olympics!! And they begin, tonight!! "Team figure skating competition begins with men's and pairs' short programs, while freestyle skiing opens with moguls. Skaters take to the Gangneung Ice Arena with the team medalists from Sochi [Russia (now O.A.R.)." On NBC SN, "The U.S. faces Switzerland in mixed doubles curling, while Alpine skiers hit the slopes for practice in men's downhill. Athletes take to their sleds to start training runs in men's luge."  NBC /NBC SN

3rd Choice: The Four: Battle for Stardom.  Its the season finale, does anyone care?  "After weeks of fighting for their seats, the final Four face their last battle in front of a panel of industry experts. The Season 1 finale."  Fox
9pm Hour: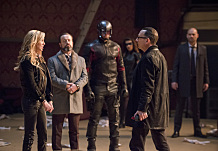 1st Choice:  Arrow.   "Cayden James discovers a secret about the Green Arrow that pushes him over the edge. Knowing everyone and everything he loves is in danger, Oliver must decide if he can do this alone or if he needs to turn to his old teammates for help. William starts to demand more of Oliver's time."  The CW
2nd Choice:  The Winter Olympics. Continues on NBC.
3rd Choice: The Four: Battle for Stardom. Continues on Fox.
10pm Hour: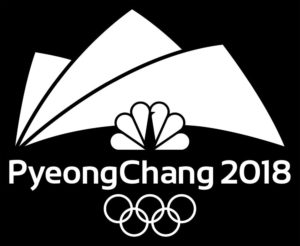 1st Choice:  The Winter Olympics. Continues on NBC.
2nd Choice: Impractical Jokers.  A whole hour of all new Impractical Jokers!! Best way to end the night … you know, other than the Olympics!  TruTV
3rd Choice: Moonshiners.  2 hour Moonshiners special … seems like a bit much but what are you going to do?  "Mark and Digger reminisce about the automobile's affect on the moonshining business and revisit some of the series' greatest hits as related to the automobile; Josh makes a cross-country delivery; "Shiner in Chief" inspires a batch of malted rye whiskey." Discovery