Its Fireball Friday which can only mean one thing?!? You need to tune into TV Talk (https://somanyshows.com/sms-on-air) at 8/7c where I will be co-hosting all of the hijinx and shenanigans!  As a special incentive, tonight is the 100th Episode of TVTalk! I was there on the premiere on February 12, 2018 and I'll be there tonight – You DO NOT want to miss tonight's show.

Quantico returns to the airwaves as the series burn-off begins. Also, Phenoms, a new limited documentary series highlighting athletes expected to be breakout stars in the World Cup, begins tonight.  Fridays in the Summer are rough.  See you on TV Talk!
8pm Hour: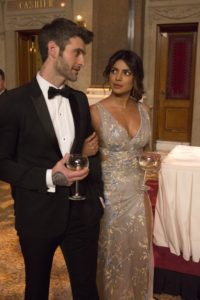 1st Choice:  Quantico.  "Alex and McQuigg are assigned to protect a prince following the assassination of an emir—but the team soon realizes the killer is closer than they think." ABC
2nd Choice: Undercover Boss: Celebrity Edition. "YouTube sensation and author Bethany Mota goes undercover to identify up-and-coming YouTube talent." CBS
3rd Choice: Phenoms.  "Kickoff of a five-part series chronicling the lives of rising world soccer stars with eyes on success in the 2018 FIFA World Cup. Attackers and defenders are profiled, including England's Dele Alli, Spain's Marco Asensio and Brazil's Marquinhos." Fox
9pm Hour: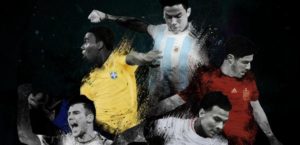 1st Choice:  Phenoms.  Continues on Fox.
2nd Choice:    The Last 24.  "When firefighters in Arlington, Texas, extinguish the flames of an apartment fire, they discover the charred remains of 19-year-old Missy Grubaugh. Several of her restaurant coworkers soon come under scrutiny."  ID
3rd Choice:  Live PD.  Repeat Episode.  "A look at police across the country as they work the night shift."  A&E
10pm Hour: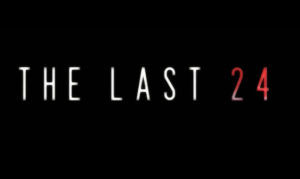 1st Choice:   The Last 24.  "Amid rumors of buried treasure at a Louisiana pet cemetery, the property's reclusive owner is found wrapped in heavy chains at the bottom of a river. Somebody wanted her to disappear, but it will take over 20 years before police can find her killer." ID
2nd Choice:  Live PD. Continues on A&E
3rd Choice:  The Tesla Files. "Researcher Marc Seifer finds gun evidence proving the U.S. military wanted Tesla's secret files; Jason Stapleton and Travis Taylor investigate a link between Tesla's last patent and one of the Air Force's most advanced aircrafts; and the team makes a shocking connection between Wardenclyffe Tower and the New Yorker Hotel." History