Its Fireball Friday which can only mean one thing?!? You need to tune into TV Talk (https://somanyshows.com/sms-on-air) at 9/8c where I will be co-hosting all of the hijinx and shenanigans!  You DO NOT want to miss tonight's show.

Elsewhere, Phenoms, Live PD, The Last 24, The Dead Files and Undercover Boss: Celebrity Edition are all new.  Fridays in the Summer are rough.  See you on TV Talk!
8pm Hour: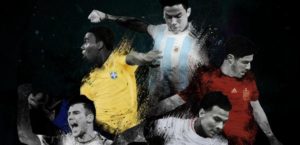 1st Choice:  Phenoms.  "Soccer's top young playmakers and creators are profiled in the conclusion of this series chronicling the months leading up to the 2018 FIFA World Cup in Russia." FOX
2nd Choice: Undercover Boss: Celebrity Edition. "Singer-songwriter Jewel goes undercover to discover gifted musicians and artisans for her Handmade Holiday tour." CBS
3rd Choice: Battlebots. "A brutal match-up between Icewave and Yeti ignites the Battlebox, while the best bots in the world flex their gears." Discovery
9pm Hour:
1st Choice:  Phenoms.  Continues on Fox.
2nd Choice:    The Last 24.  "Searching for a dismembered New Hampshire woman's killer, police identify a series of potential suspects including a mysterious drifter named Razor. But the truth lies in a missing persons report, and a one-eyed teddy bear."  ID
3rd Choice:  Live PD.  "A look at police across the country as they work the night shift."  A&E
10pm Hour: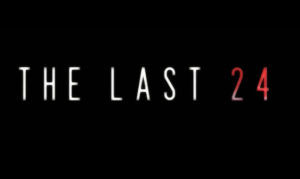 1st Choice:   The Last 24.  "Popular newlyweds Rick and Gail Brink are shot execution-style in their Michigan home. But it will take 25 years before investigators uncover a flaw in the timeline that convinces them of the killer's guilt." ID
2nd Choice:  Live PD. Continues on A&E
3rd Choice:  The Dead Files. "Steve and Amy travel to Grant Township, MI, where a desperate couple claims paranormal activity is trying to kill them. During the disturbing investigation, Amy encounters a malicious dead man and an entity capable of physically harming the living." History