Its Fireball Friday which can only mean one thing?!? You need to tune into TV Talk with Jay and Mike (https://somanyshows.com/sms-on-air) at 9/8c!!   You DO NOT want to miss tonight's show!

Also, Shark Week Continues!!  Fridays in the Summer are rough.  See you on TV Talk!
8pm Hour: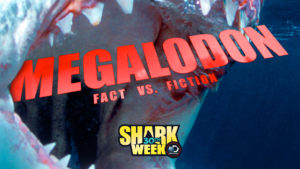 1st Choice:  Megalodon: Fact vs Fiction.  "Experts re-examine the original Shark Week, Megalodon: Still Lives, to paint an accurate picture of how Megalodon would live and hunt today." Discovery
2nd Choice:  Whistleblower.  "James Holzrichter thought he had landed his dream job working at Northrop, one of the top military contractors in the world. But, once he moved from testing equipment to "product assurance" he began to notice some disturbing trends. Host Alex Ferrer examines the whistleblower case against Northrop." CBS
3rd Choice:  Quantico.  "Conor Devlin continues to seek revenge as someone from Alex's past comes back into her life." ABC
9pm Hour: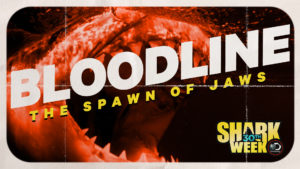 1st Choice:  Bloodline: The Spawn of Jaws.  "Dr. Craig O'Connell goes looking for the legendary monsters of Montauk to see if the bloodline of the legend of "Jaws" continues."   Discovery
2nd Choice:  Live PD.  "Dash cams capture footage from urban and rural police forces while on the job."  A&E
3rd Choice:   48 Hours on ID.  "Alyssa Beck was a 15-year-old Jacksonville, Fla., runaway looking for a way out of her family home. She ran right into the hands of a violent sex trafficking group. This is her first-hand account of that terrifying journey. Michelle Miller reports." ID
10pm Hour: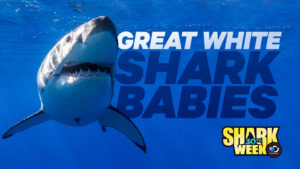 1st Choice:   Great White Shark Babies.  "Scientists track sharks to Baja; use genetics to identify which pups belong to which females; and confirm a birthing ground to be protected."  Discovery
2nd Choice:  The Dead Files. "Steve and Amy travel to Chatsworth, California, to help a terrified woman who believes her house is trying to kill her. Steve discovers the property has a connection with two cults, including one of the most famous cult leaders in American history." Travel
3rd Choice:   Live PD. Continues on A&E.