We love Friday TV because we love MacGyver and Marvel's Agent's of S.H.I.E.L.D. but otherwise, we struggle to fill the night.  So, we are going to give Taken a chance and see what happens.  Otherwise, not much to look at here, friends.
8pm Hour:
1st Choice: MacGyver.   "While Mac participates in a challenge for government operatives to create robotic combat machines, Mac must help his biggest competitor, Allie, when her vehicle is hacked and heads to the Pentagon. Also, Jack attends his high school reunion, hoping for a showdown with his old rival who beat him out for homecoming king." CBS
2nd Choice:  Child Support.   Week 2 of this new game show where adults feel inferior to children that are much smarter than they are.   ABC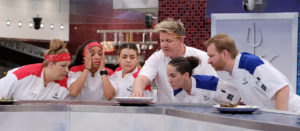 3rd Choice: Hell's Kitchen.  We're down to 5 cheftestants … "The remaining chefs compete for the coveted black jacket in three challenges, including "Taste It, Now Make It," in which contestants must use their senses to recreate a dish; "Five Domes," in which contestants have 30 minutes to create a cohesive restaurant quality dish using mystery ingredients hidden under domes; and "Free For All," in which theys must make a dish of their choice using ingredients picked out by Ramsay." Fox
9pm Hour: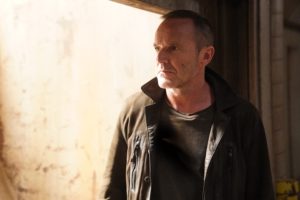 1st Choice:  Marvel's Agents of S.H.I.E.L.D.   "Just as the team reunites, they become prey to an undefeated Kree warrior who is bent on killing them all." ABC.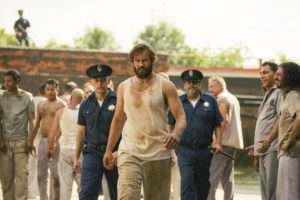 2nd Choice:  Taken.  Season 2 premiere.  I didn't think this show would get a season 2 so I have completely ignored it. Maybe I need to make it my "10pm, watch after I finish Agents of S.H.I.E.L.D." show? "Bryan Mills (Clive Standen) fights for his life inside a secret Mexican prison and plans a series of dangerous deals to put him on track for escape to the United States. But plans change when Mills and a young migrant girl (guest star Adriana Santos) are taken by human traffickers. Meanwhile, Christina Hart (Jennifer Beals) leverages her spycraft skills to obtain powerful new software that could locate Mills, and enlists two unlikely allies to aid in her mission to bring Mills home. Also starring Adam Goldberg (Kilroy) and Jessica Camacho (Santana). Also guest starring Peter Outerbridge (James Casey), Matthew Bennett (Gary Martello), David Julian Hirsh (Clayton Bass), Jose Joaquin Perez (Jose) and Nancy Ticotin (Salome). " NBC

3rd Choice:  Married With Secrets.  "Mike Dixiano is heartbroken when his wife Angela Dixiano dies from organ failure after a lifelong battle with drugs and alcohol. Friends and family grieve her death, but when investigators can't find a death certificate, her husband comes under scrutiny." ID

10pm Hour:
Nothing. Not a damn thing. Go to bed early or play cards and drink with your friends. Nothing to see at 10pm.