Its Fireball Friday which can only mean one thing?!? You need to tune into the Jay and Mike Show's TVTalk (https://somanyshows.com/sms-on-air) at 9/8c!!   You DO NOT want to miss tonight's show!

Our Top Pick to Watch Tonight — new  The Killer Closer on ID. Also, a new episode Wynonna Earp on Syfy and ABC Celebrates WE Day.  Fridays in the Summer are rough.  See you on TV Talk!
8pm Hour: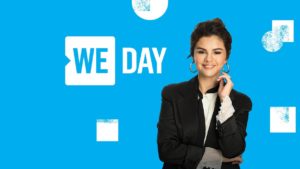 1st Choice:  WE Day.  "See who is shaping America's future in 'WE Day'
with Jennifer Aniston, Dierks Bentley, The Chainsmokers, Will Ferrell, Whoopi Goldberg, Selena Gomez, John Stamos and more. WE, an organization that makes doing good doable, invites Americans to tune in to the fourth annual "WE Day" special on Friday, Aug. 17 at 8 p.m. ET/7 p.m. CT, on ABC. WE Day is a celebration of doing good, honoring youth and families across the country who prove that when they harness their belief, passion and energy, they are an unstoppable force for good. " ABC
2nd Choice:  BattleBots on Science.  "Minotaur continues its quest for the BattleBots title in an epic fight with Blacksmith, a rematch two years in the making." SCI
3rd Choice:  TKO: Total Knock Out.  "An aspiring comic, a pro bull rider, a death racer, a professor and a soccer pro race through the course, all eyeing the $50,000 prize." CBS
9pm Hour: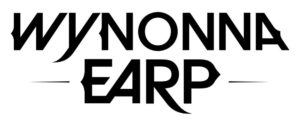 1st Choice:  Wynonna Earp. "A demon causes havoc in town as Wynonna, Waverly, and Jolene must decide who they can trust." Syfy
2nd Choice:  Live PD.  "Dash cams capture footage from urban and rural police forces while on the job."  A&E
3rd Choice:  Whistleblower.  "The Case Against eClinicalWorks; The Case Against Chartwells." CBS
10pm Hour:
1st Choice:   The Killer Closer.  "Detective Lindy Gligorijevic handles a baffling case after a man opens fire on a ninja who broke into his home. As she unravels the events that led up to the shooting, it becomes a race to arrest the would-be killer before they finish the job." ID
2nd Choice:  The Dead Files. "Steve and Amy travel to Alabama to help a family being torn apart by menacing entities hellbent on destroying their home and business. During her walk, Amy encounters a vicious group of dead men and a powerful shadow man who torments the living." Travel
3rd Choice:   Live PD. Continues on A&E.