The Alienist
"The Boy on the Bridge"
January 22, 2018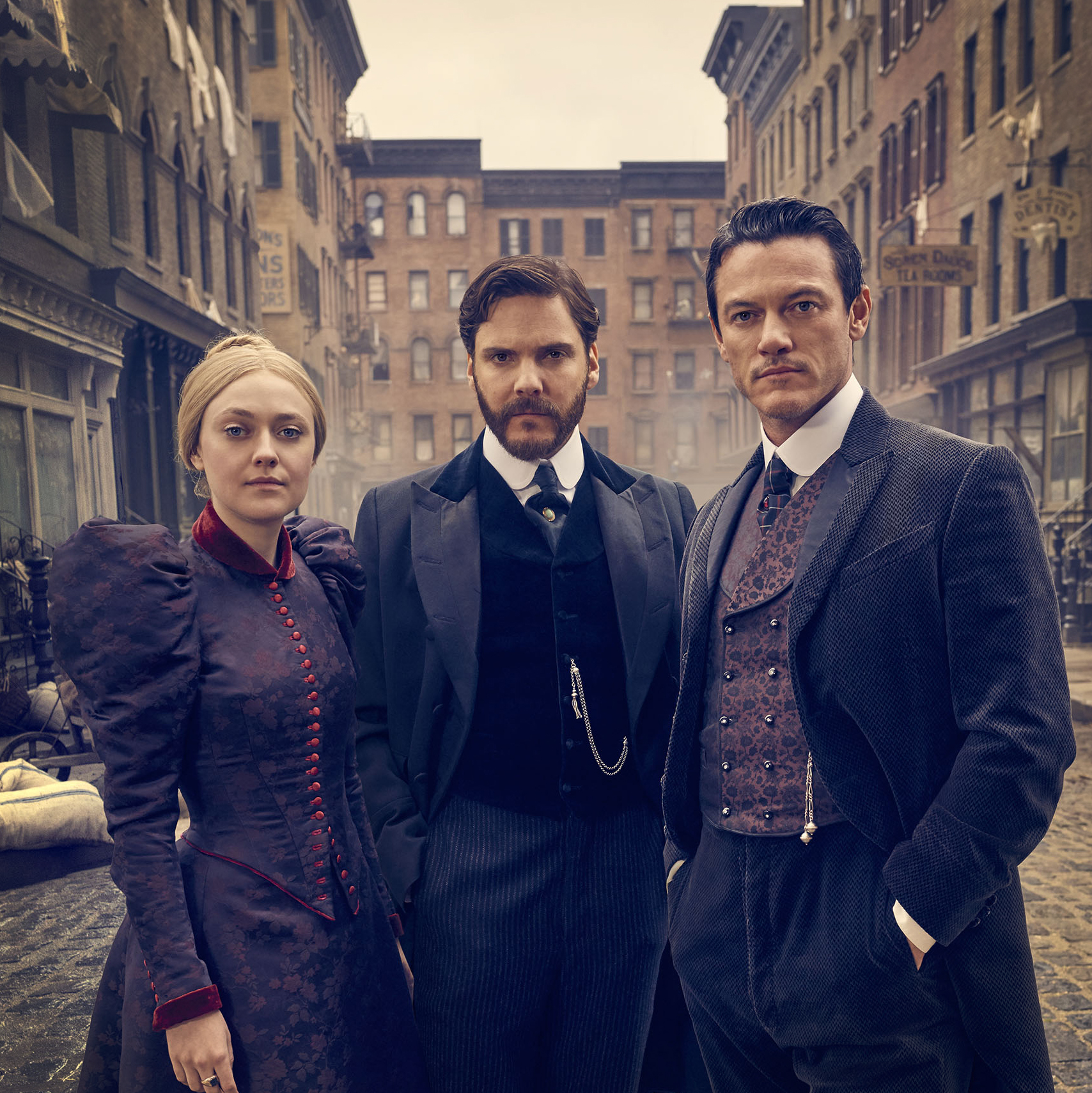 What a fun (and not a little weird) show The Alienist is.  There is something particularly satisfying about a well done period piece TV show that enhances the "escapism" factor that so many turn to TV for; an hour of good drama to forget about your troubles and throw yourself into someone else's plot.  Add in the anachronistic time period and your feeling of being transported away is doubled, at a minimum.
The Alienist, based on the book of the same name by Caleb Carr, and starring Luke Evans (as John Moore), Dakota Fanning (as Sara Howard), and Daniel Brühl (as the eponymous "Alienist" whose real name is Dr. Laszlo Kreizler), does the time period transformation flawlessly and its very easy to feel like you are in 1896 NYC.   As a general matter, TNT does drama and story telling well, with popular hits such as The Librarians, Last Ship  and Major Crimes as just some of their more recent examples, and The Alienist is at home here with amazing attention to detail, engrossing story and interesting central characters that you are left wanting to know more about.
Enough preamble, prepare your best old-timey phrases, tighten up your corset and let's hop into the way back machine. Spoilers Ahead – you've been warned.  The recap of The Alienist pilot episode, "The Boy on the Bridge" … after the jump!
Continue reading "TV Recap: The Alienist – The Darkest Pit of Hell"